Our Logistics
Our logistics speaks of 'having the right item in the right quantity at the right time at the right place in the right condition for the right customer' and we can attain this with our spacious warehouse which stores the products in an organized manner.
Specialized dedicated team quality check the procured products to enable the customers get a range 'Perfect Products'. They also ensure safety during transit by packing things in a highly professional manner. The after-sales support engineers are expert in their work and keeps the customers hassles free. In short, the complete product cycle of the product is taken care in the most efficient manner.
Making the things work the 'Perfect-way'- the credit goes to the team that efficiently does the inventory management, purchasing, transportation, warehousing, consultation, and organizing and planning of all activities.
Technical Competency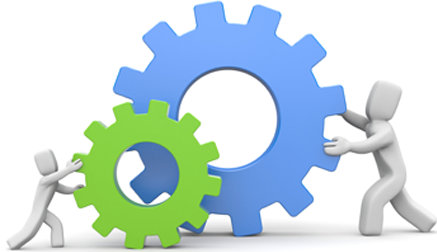 Having the team with Occupation-specific competency, i.e. the skills possessed by the employee are directly related to the position of the employee, we can boast of having the highest level of technical competency.
Over the years, the team has gained mastery over their areas of working and they keep on polishing their skills with the changing market demands and trends. This way the team is always updated with the changes and the skills that are need to incorporate the changes.
What we have is our pride & what we strive is our passion. With the Skilled team of qualified persons and complete focus on Quality adherence makes us proud and we are proud of whatever we strive.